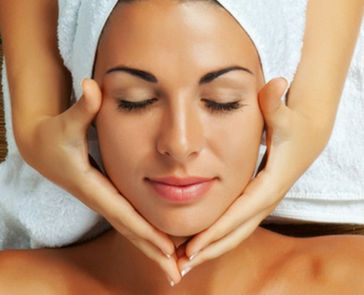 Lynton - Prices start from £75 - Mention that you've seen our website when booking to get 20% off
20 YEARS EXPERTISE IN AESTHETIC TECHNOLOGY.
Red Vein Removal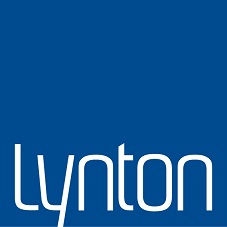 We can provide a long term solution to facial problems such as red flushing (Rosacea), thread veins and red spots in just a few quick and easy treatments.
Skin Rejuvenation
Skin Rejuvenation treatments offer a solution for all the visible signs of ageing caused by sun damage, such as brown spots (pigmentation), redness (thread veins) and uneven skin texture, lines and winkles.
Pigment Removal
Pigmented lesions such as sun spots and freckles can be successfully removed creating a more flawless, youthful and glowing appearance.
Acne
Acne can be effectively treated with Intense Pulsed Light alone or in combination with other clinical treatments. Intense Pulsed Light treatments greatly reduce the number and severity of active lesions, lessening the inflammation and frequency of break-outs.
Crystal Clear - Prices start from £65
CRYSTAL CLEAR SKIN CARE
MICRODERMABRASION
The most advanced non-surgical anti-aging facial providing exceptional improvement in facial muscle tone and skin tightening.
Flawless skin in an instant?
Crystal Clear microdermabrasion. Feel the difference and treat your skin to a total rejuvenating treatment that will leave you with visibly firmer, younger skin immediately.
What results can I expect from the treatment?

Crystal Clear Microdermabrasion is our clinically proven and celebrated skin resurfacing treatment that offers flawless results for problem skin, pigmentation, lines and wrinkles, scarring and body treatments.
In clinical trials, Crystal Clear Microdermabrasion was conclusively proven to dramatically and visibily improve the texture and appearance of the skin, reducing and smoothing lines and wrinkles and producing more rejuventated skin.
What areas can I have it done?
Face – Deluxe Microdermabrasion
Body – Crystal Clear Back Shine; Cellulite and Body Contouring, Hand and Foot Rejuvenation.
Eyes – Crystal Clear "Bright Eyes" Perfect for lines, winkles and poor skin tone around the eyes.
OXYGEN THERAPY
As we age oxygen levels in the skin cells decrease, resulting in a loss of elasticity and the formation of lines and wrinkles. Oxygen Therapy replenishes lost oxygen. Our secret weapon – Oxygen Serum is packed with active ingredients that restructure the skin from the inside out, visibly plumping lines and wrinkles while firming the skin around the eyes, face and neck.
Crystal Clear Pulsed jet oxygen is an intense anti-ageing treatment that plumps the skin from the inside out. Crystal Clear Oxygen Therapy is a sophisticated and clinically proven treatment that delivers pulsed oxygen and skin restructuring actives where skin health, elasticity and firmess begin, resulting in dramatically rejuvenated skin with visibly reduced lines and wrinkles.
LVL Lash Lift
THE LVL LASH LIFT IS THE REVOLUTIONARY NATURAL LASH TREATMENT TAKING THE BEAUTY INDUSTRY BY STORM
You've already got what it takes. You just haven't seen it yet. The LVL Lash Lift is the revolutionary lash phenomenon that reveals your natural lashes in all their glory. Exclusive to Nouveau Lashes, the LVL effect is about freedom. It's about knowing your eyes will be the centre of attention. Without you having to do a thing. Make the most of what nature gave you. With the length, volume and lift effect of LVL.
HOW DOES IT WORK?
By straightening your natural lashes at the root and then tinting them, the LVL Lash Lift gives you the appearance of longer, thicker lashes. No mascara. No messing. Just perfect lashes from the moment you wake up.
HOW LONG WILL IT TAKE / LAST?
Around 45 minutes with an expert LVL lash technician. It's a closed-eye procedure too. Relax. Time for a power nap. You're then set for up to 6-8 weeks.
WILL IT DAMAGE MY NATURAL LASHES?
We're the undisputed authority in lash care. So you can be assured that our LVL products have been specifically formulated and tested to prevent damage to your lashes.
WHAT AFTERCARE IS INVOLVED?
LVL is so low maintenance so other than a regular lick of our nourishing Lash & Brow Conditioning Serum, you could say goodbye to mascara for good!
Lipofirm Plus - Prices start from £100
Lipofirm Plus is Europe's No 1 inch loss, body contouring and skin tightening system. Lipofirm Plus is the ultimate medically certificated system combining Ultrasound Cavitation and  Radiofrequency for fat cell destruction, cellulite treatment and skin tightening – the creditable alternative to lipo suction. It is one of the few systems that is medically certificated with clinical studies.
What is Ultrasonic Cavitation and how does it work?

The ultrasonic cavitation, also known as aesthetic cavitation, is a relatively new technique and is a very smart way to reduce fat. The ultrasonic cavitation reduces fat cells through a hand piece that is placed on the skin precisely on the area that is to be treated. The machine works with ultrasounds that form bubbles in the tissues where the fat cells are located. The bubbles implode due to the change in pressure. The implosion damages the fat cell thus reducing localized fat. The triglycerides (released fat) break up into diglycerides (liquid), this is then naturally eliminated with urine.
What is the Radiofrequency System?
Sagging skin is mainly due to decreasing collagen production as skin loses its quality. The radiofrequency (RF) system is the most commonly used procedure to stimulate the collagen production and strengthen the skin structure and improve tone and texture. The radiofrequency treatment uses electrical pulses which heats the dermis (the deepest skin layer) through a hand piece without damaging the epidermis (the top layers of the skin). This stimulates new collagen growth and provides an improvement in skin laxity and appearance, to remodel and enhance dermal density with minimal risks.
Does it reduce cellulite?

Due to the way cellulite is formed Lipofirm Plus can provide spectacular results in reducing cellulite.
How does the treatment cause the skin to tighten?
The process is referred to as Tissue Retraction. The generated heat causes local contraction of the collagen fibres immediately tightening the skin to remodel and rejuvenate the previous effects of aging.
How does the treatment help with collagen formation?
The local fibroblasts stimulate the collagen formation by heating the dermis and it then acts as a new deep foundation for the skin. This produces further delayed tightening, which only becomes evident slowly over the next few months.
Can anyone have the Lipofirm Plus treatment?

It is a safe procedure but a detailed consultation will be carried out along with a medical history. The treatment is not suitable for patients with kidney failure, with liver failure, those with a pacemaker or other electronic devices, pregnant women, nursing mothers, patients with hypertriglyceridemia or hypercholesterolemia.
Which areas of the body can be treated & how long does the procedure take?
The Lipofirm Plus Ultrasound Cavitation can be performed on the stomach, buttocks, back, calves, knees, thighs, arms, back and chin. The course of treatment can only be undertaken on one body area at a time. The procedure takes approximately 30 – 40 minutes dependent on the size of area being treated.
How many treatments will I need?

To see maximum results a course of 8 treatments is recommended per body area. The treatments should be undertaken at 10 day intervals.
What inch loss could I achieve from this treatment?
This will vary from person to person depending on your size and amount of localized fat and the area being treated. We have experienced inch loss as much as 10 inches in the abdominal area.
How much does it cost?
The normal cost per treatment is £100.00 however we do recommend to receive the full effects that the client completes a full course of 8 treatments. We are currently offering £200 off a course of treatments. A course of 8 Lipofirm Plus treatments on either the face or body is normally £800.00 and is now offered at only £600.
IPL (Intense Pulse Light) - Prices start from £50
What is Impulse Light Technology and how does it work?
Intense Pulse Light (or IPL) technology is a high-intensity flash of filtered light. The applicator head is placed on the skin and bursts of light are emitted into the skin. The hair absorbs the light and passes it to the surrounding cells, whilst converting the light into a temperature of 70+°C. The heat denatures the cells which prevents the hair from growing again.
Does the colour of the hair matter?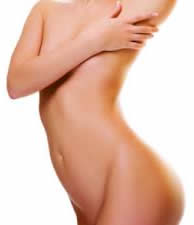 Very fair hair contains less melanin; however the system can be programmed to take this into consideration. Dark hairs are easiest to treat as they contain the highest levels of melanin. This means they provide the highest absorption and consequently the largest amount of light conversion into heat.
What about Asian or dark skin?
Dark-skinned individuals need to have lower settings as the skin will absorb the excess heat causing more pain. The IPL software is designed to make allowances for different hair and pigment type.
How do I prepare for the treatment?
Tanning should be avoided for up to one month before the treatment. After the treatment the skin tends to be more sensitive to UV light therefore strong sunlight and sun beds should be avoided for 4-5 days.
How long should the hair be for the treatment?
Hairs should be just growing through so follicles can be identified so the area that is being treated can be easily identified. Long hairs should be trimmed so that the maximum amount of energy reaches the hair root.

Can I shave, bleach or pluck before the treatment?
If after shaving the hair can still be seen then you can shave up to 3 days before the treatment. It is strongly recommended that bleaching and plucking should not be carried out within 4 weeks prior to the treatment. All other forms of epilation including waxing should be avoided for at least 4 weeks before the treatment to ensure as many follicles as possible contain hair.
How long does the treatment take?
Depending on which area is being treated the treatment can take 5 minutes for an upper lip to up to 45 minutes for a full leg and bikini.
How many treatments are needed?
The light treatment will only work on hair follicles which are actively growing at the time of treatment. At any one moment 20% of hairs are resting or dormant. The hair grows in cycles; this is known as anagen (growing), catagen (resting) and telegen (dying). In order for the treatment to be effective the hairs must be at the anagen stage. Most people find that between 10 and 12 treatments are usually needed to clear an area of hair.
What are the side effects?
Most patients experience no side effects however there are certain risks associated with IPL and they include but are not limited to redness, localised swelling and mild tenderness. Although rare, adverse effects such as light burns, blister and bruising may occur. On occasion IPL treatment may cause temporary pigmentation changes to the skin.
What do I need to do after the treatment?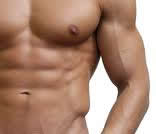 Excessive heat should be avoided for at least 48 hours and exposure to the sun must be avoided for 30 days before and after treatment. A sun block of SPF 30+ must be used on the exposed skin areas otherwise it is possible that blotchy skin pigmentation, hyper or hypo-pigmentation may occur.
Why do hairs "grow" after treatment?
IPL technology does not remove the hair immediately after treatment like other light depilation treatments. The heat destroys the hair roots but the hairs remain in the skin and will start to fall out after 1 to 3 weeks as the epidermis renews itself. During this time it will seem that the hairs are growing a little faster as the epidermis pushes them out.
How can you tell if the treatment has worked?
Some people will experience their hair changing colour to charcoal black and expanding in size. Other indications are a red ring around each follicle appearing a couple of minutes after the treatment. Not everyone will see these indications however the end results speak for themselves.

Is the hair loss permanent?
Most authorities agree that using IPL technology permanent hair loss is possible although some people require annual top up treatments.
Special offers
Pre-pay for a complete course of 6 treatments and receive 6 treatments for the price of 5.
Anit-Ageing Facial - Prices start from £99
CACI & RF COMBO: THE ULTIMATE ANTI-AGEING FACIAL
The most advanced non-surgical anti-ageing facial providing exceptional improvement in facial muscle tone and skin tightening.
What is the Caci & RF Combo and how does it work?
First all the 32 facial muscles are exercised and manipulated in depth using our specialised Caci machine to enable the muscles regain tone and vitality.  Radiofrequency (RF) is then used to generate heat which causes local contraction of the collagen fibres. This immediately tightens the skin to re-model and rejuvenate the previous effects of ageing. It heats the dermis (the deepest skin layer) through a hand piece without damaging the epidermis (the top layers of the skin), to stimulate new collagen growth and provide an improvement in skin laxity and appearance, to remodel and enhance dermal density with minimal risks.
What results can I expect from the treatment?
Results are visible after the very first treatment. Try the mirror test and you'll see the difference.
Can anyone have this procedure done?
This procedure is usually performed on clients in their 30s – 50s. It is not suitable for clients with electrical devices such as pace makers, metal implants or artificial metal joints.
How long does the treatment take and how much does it cost?
£99 per treatment for the 90 minutes treatment
Book a course of 5 treatments and receive a 6th treatment absolutely FREE.
Caci - Prices start from £50
CACI FACIAL TONING
The treatment is a celebrity favourite providing exceptional skin firming and tightening results and also offers superb skin rejuvenation by increasing both cell renewal and the production of collagen and elastin. The treatment also provides a non-invasive alter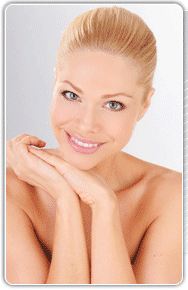 native to collagen injections.
What is caci and how does it work?
As we grow older our facial muscles naturally start to lose tone and elasticity. Genetics, lifestyle, weight fluctuation and environmental factors can all influence the rate and degree to which our muscles will lose their tone as we all know first impressions count and a sagging face can make you look tired, miserable and older than your years. Following over 20 years of research and development CACI International can now offer a non surgical solution to combat loss of muscle tone using CACI micro current facial toning therapy.
Microcurrent therapy was originally developed as a medical application to treat facial palsy and muscle tone was restored by applying tiny micro-current electrical impulses to the affected muscles.
Today this proven technology is now available in thousands of aesthetic clinics as a painless cosmetic treatment and is commonly referred to as "facial toning" or "the non-surgical face lift".
How long does the treatment take?
During each 1 hour treatment session all 32 facial muscles are gently manipulated and re-educated by a trained therapist using a series of precise movements. Soft cotton tipped wands are used on the face to transmit the micro-current energy to the facial muscles to restore tone and elasticity.
What results can I expect from the treatment?
Results are visible after the very first treatment but a course of 10 treatments is generally recommended. After a course of CACI facial toning treatments facial contours will look lifted and toned.
How much does it cost?
The normal cost per treatment is £50.00 however we do recommend to receive the full effects that a client completes a full course of 10 treatments for the special offer price of £375.00.  To maintain the results a monthly top up treatment is recommended.
Cellulite Reduction (LipoFirm) - Prices start from £99
CELLULITE
Cellulite develops when fat cells swell due to excess fatty tissue which causes a build up of fluids. When this happens the lymphatic drainage system is unable to release the stored fluid, toxins and fat which restricts blood flow.
The fat cells then begin to cluster together and become fused with collagen fibres or connective tissues, those strands of connective tissue harden and drag on to their anchor points. The restricted blood flow, lack of lymphatic drainage, stiff connective tissues and fat all converge to form cellulite.
The three main factors that contribute to cellulite are hormones, lifestyle and age.
Whilst diet and exercise can impact on some areas affected by cellulite, many parts of the body remain immune. Because of the way cellulite is formed, the treatment we provide can create spectacular results.
Utilising Ultrasonic Cavitation to accurately target the cellulite we first destroy the fat cells in the problem areas. This is followed by advanced Radio Frequency skin tightening which stimulates the lymphatic system and also stimulates collagen growth.
The resultant smoothing of the skin over a period of 8 treatments can be truly amazing. This is all achieved with NO NEEDLES, NO PAIN, NO EXERCISE and NO DOWN TIME and it's 100% SAFE as we use one of the very few clinically proven medical equipment of it's type in the UK.
Dermalogica Facials - Prices start from £55
DERMALOGICA FACIALS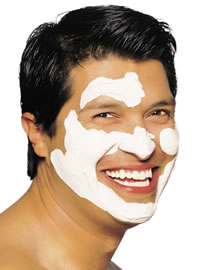 Your future is written all over your face. How you care for your skin today has a lot to do with what it will look like in several years. As Dermalogica skin care therapists, we are expertly trained to restore your skin to its optimum health, ensuring that it will look it's best. Our innovative techniques and cutting-edge formulations deliver maximum results in a minimum of time… and for years to come.
Microzone
Immediate solution to your most pressing skin issues. Choose from – blackhead relief, skin soother, flash exfoliation, lip renewal, hand repair, rapid spot clearing, moisture surge & eye rescue.
microZone Lip Renewal
Treatment time: 20 minutes
This supreme lip conditioning treatment smooths away flaky, damaged skin that can result from lip make-up and the environment. By infusing firming peptides and repairing vitamins into the perioral area, it restores the delicate lip tissue back to optimum health while shooting fine feather lines and erasing the signs of aging.
microZone Age Repair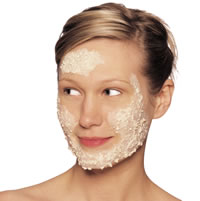 Treatment time: 20 minutes
Revitalise and energise while fighting visible signs of aging with this restorative treatment. See immediate results when the skin is intensely exfoliated and treated with Dermalogica AGE Smart products that pack the skin with nutrients and peptides to fortify, protect and restore skin back to its healthiest state.
microZone Hand Repair
Treatment time: 20 minutes
Help hard working hands recover from dryness, ragged cuticles and signs of aging with this intensely nourishing hand treatment. Maximum strength exfoliation helps to reveal more evenly-toned skin while moisture rich botanicals coupled with a warm paraffin dip provide instant dry skin relief.
microZone Moisture Boost
Treatment time: 20 minutes
Rehydrate and replenish dry, uncomfortably tight, thirsty skin. This deeply penetrating moisture surge treatment lifts away dulling skin debris to reveal plump new cells and help soften surface lines. Discover a revived, dewy, fresh face in a snap. This treatment is perfect for tired and travel weary skin!
microZone Blackhead Relief
Treatment time: 20 minutes
Want that super clean skin feeling? This deep cleansing, purifying treatment helps clear away blackheads, stubborn bumps and under surface congestion, banishing any future breakouts while delivery clean, clear, smooth skin.
microZone Rapid Spot Clearing
Treatment time: 20 minutes
Don't freak out about that breakout! Speed up repair and clearing of your breakouts with this powerful treatment designed to destroy breakout-causing bacteria, expedite healing and soothe redness and inflammation.
microZone Oil Control
Treatment time: 20 minutes
Take control of greasy shine and clean away dirt and debris with this purifying, texture smoothing treatment. Perfect for priming skin before a special event to help skin stay matte and refreshed all day.
microZone Men's Skin Fitness
Treatment time: 20 minutes
Shaving challenges and skin woes getting you down? This rapid treatment cleans deep, repairs and calms while tackling all your shave-related skin issues. Get skin and shaving tips together with great looking skin in just a snap.
microZone Skin Soothing
Treatment time: 20 minutes
Quickly relieve redness, irritation and inflammation with this soothing, cooling treatment for sensitive skin.
microZone Breakout Clearing
Treatment time: 20 minutes
Get a handle on skin that acts up at the most inconvenient times! This purifying treatment is designed to solve breakout-related skin issues right away. Powerful ingredients target breakout-causing bacteria and treat breakouts on the spot while soothing botanicals reduce reduce redness and protect skin. Professional techniques including blackhead extraction help decongest and deep clean for a clear, radiant complexion.
Microdermabrasion - Prices start from £65
MICRODERMABRASION
Microdermabrasion is a non surgical method of dramatically and visibly improving the texture and appearance of the skin by means of mechanical skin exfoliation
What is Microdermabrasion good for treating?
It delivers instant, visible, results and can be used to treat a wide range of skin problems including:
Shallow Acne scarring
Blackheads & blocked pores
Sun damaged skin
Pigmentation
Dull or patchy skin
Reducing and smoothing fine lines & wrinkles, producing a smoother, more rejuvenated skin.
How does the treatment work?
Microdermabrasion is mechanical exfoliation, performed by passing a hand held device that uses a highly controlled flow of fine, medical grade crystals over the skin. These crystals, delivered at high velocity onto the skin surface are immediately vacuumed away, taking the top-most layer of dead skin cells with it. This skin exfoliating process improves the tone and texture of the skin and reveals the newer, more vibrant skin that lies below. Once these dead and damaged skin cells are removed, your skin will immediately feel and look smoother, fresher, healthier and more youthful.

What are the benefits of Microdermabrasion?
Leaves skin with a fresher, more glowing look.
Diminishes the appearance of fine lines and wrinkles, enlarged pores, and coarse textured skin.
Makes it easy for high-tech skin care products to actually penetrate into the deeper layers of the skin and help build collagen, which gives skin its youthful appearance.
Can anyone have Microdermabrasion?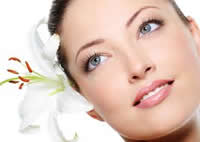 It is not recommended for:
Sensitive skin, skin that easily reddens, or skin with acne breakouts.
Clients who have been taking Roaccutane in the last 6 months.
Anyone suffering from active herpes lesions.
Anyone with malignant tumours.
Clients with keratosis.
Clients with active rosacea or weeping acne.
How many microdermabrasion treatments will I need?
You'll see the difference even after just one treatment; however for more problematic skin concerns a course may be recommended. With regular treatments, the skin increases its collagen and elastin formation, to give you a naturally firmer and more rejuvenated look. What's more, the gentle vacuum action gives the facial muscles a mini 'workout' each time, providing an immediate lifting effect and an ongoing improvement in tone and texture.
How do I treat my skin after the treatment?
Apply sunscreen and stay out of the sun after your treatment as you will burn more easily

How much does it cost?
The Luxury Microdermabrasion Treatment with Oxygen therapy £90
Diamond Peel Microdermabrasion £65.00
Botox
BOTOX
How does it work?
Temporarily relaxes the local muscles that produce the lines and wrinkles on your face.
What will it look like after the treatment?
The aim is to soften the lines and wrinkles on your face to create a rejuvenated appearance. You will still be able to use your muscles of facial expression.
Which areas can be treated?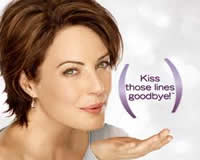 Frown lines between the eyebrow.

Forehead lines.

Smile lines or 'crows feet' to the side of the eyes.
How long does it last?
The effect lasts for approximately 4 months.
Who will benefit from treatment?
If you are aged between 18-65 years and are concerned with the signs of ageing.
Who cannot have Botox?
Those with nerve / muscle disorders,

pregnant or breast feeding and

those with bleeding disorders or on warfarin medication.
How many treatments do I require?
In the first instance, you will need three treatments in the first year. By the second year, the effect should last longer and you should require less treatment sessions.
Who performs the treatment?
A qualified doctor from Promedika Ltd.
Do I need any painkillers?
Most people do not require any painkillers. A few may require local anaesthetic 'numbing' cream. Your doctor will discuss this at consultation.
How long will the treatment take?
Approximately 30 – 45 minutes for the first session.
Subsequent treatments – 30 minutes.
What are the side effects?
The majority will have no side effects. A few may have redness or bruising should resolve in 24 hours.
Are there any precautions after treatment?
You will be advised to avoid lying down for 4 hours, avoid strenuous exercise and not to use make-up for 24 hours. Other than these simple precautions, you can go about your day-to-day activities as normal.
How long will it take to work?
You should notice a difference between 4 – 14 days. It may feel like a gradual tightening effect.
We offer free consultation, with confidential and professional advice on all our non-surgical and anti-ageing treatments.
Dermal Fillers
DERMAL FILLERS
Why does skin sag and wrinkle as we get older?
The answer lies in what's happening under the skin, the underlying fat and collagen cells are progressively reducing overtime so we look to counter what you have lost with dermal fillers. Dermal fillers are the most popular anti-ageing treatments for wrinkles and facial lines, in particular forehead lines, crows' feet, frown furrows and nose to mouth grooves. They are also used to volumise lips & enhance sunken cheeks.
What are the fillers made of?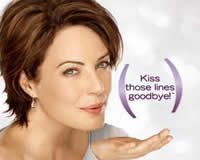 We use today's most trusted and effective dermal fillers from worldwide renowned brands including the Juvederm range from Allergan. Juvederm is a long lasting gel that once injected into the skin with an ultra-fine needle lifts and adds volume to the areas being treated. Similar to one of the body's own natural substances (hyaluronic acid), it is a completely safe treatment. The hyaluronic acid in Juvederm simply supplements the body's age depleted hyaluronic acid to plump up the lip or to raise the skin and 'fill in' the particular wrinkle being treated and has three major benefits;  It is obtained by biosynthesis, It is of non-animal origin and the molecule is highly biocompatible. It does not require any prior testing.
Unlike other fillers Juvederm Ultra is not granular; this means that it is able to flow easily into the skin. This results in a smooth natural appearance. Juvederm Ultra also contains lidocaine, a local anaesthetic which helps make the treatment process comfortable.
What areas can be treated?
Juvederm is available in different formulas.
Fine Lines & Wrinkles (£90 – £175)
The Juvederm Ultra 2 is used for filling fine lines and fine wrinkles. When injected into the superficial dermis, the fluid version, Juvederm 2, fills fine wrinkles such as crow's feet or peri-oral wrinkles or any area which is close to the surface of the skin.
Forehead Wrinkles & Moderate Furrows (£195)
The Juvederm Ultra 3 is used for forehead wrinkles and moderate furrows. When injected into the middle dermis, the dense version, Juvederm 3, effectively fills forehead wrinkles, glabellar lines, obvious mild to moderate nasal furrows and cheek wrinkles.
Lips, Deep Folds & Cheeks (£215)
The Juvederm Ultra 4 is used for Shaping of Lips, deep folds and cheeks. When injected into the deep dermis, the densest version, Juvederm 4, fills deep naso-genian folds, returns volume to your lips, sculptures your cheeks and gives your face its natural oval shape again.
Facial Volume (£550)
Whilst treatment with dermal filler can effectively correct lines, wrinkles and folds in your skin, it cannot replace lost volume. For this you need a specially developed volumising treatment that can not only restore shape to areas like your cheeks & chin but also offers results which are smooth & long lasting. Juverderm Voluma is a clinically proven volumising treatment which is carefully injected to replenish lost volume & bring back a fuller, smoother, healthy appearance. The results can be seen within 30 minutes & last for up to 18 months.
Ultra Smile (£175)
As time goes by lips naturally tend to become drier & loose volume which brings about a thinner appearance & a loss of definition. The fact that the skin of our lips is much thinner than in other areas means that the effects can be apparent earlier. Juvederm Ultra Smile is a smooth flowing gel, which restores volume, enhances the contours & redefines the outline of your lips.
Slimming Wraps - Prices start from £70
BIO-ACTIVE LIPOLIFT SLIMMING BODY WRAPS
The bio-active Lipolift body wrap is a highly effective slimming and body contouring treatment. The treatment can be provided as an individual wrap however for maximum results we recommend combining the wrap with ultrasonic cavitation.  It works by breaking down fat cells and aiding the body in transporting released triglycerides through the body's natural waste processes allowing the contents of the fat cell to be naturally eliminated from the body. It improves improve cellulite, firms and tones. Results are visible from your first treatment! A course of 5 treatments are recommended to enhance the skin tightening and toning effect.
How does it work?
Firstly we undertake ultrasonic cavitation using a hand piece that is placed on the skin precisely on the area to be treated. The machine uses ultrasounds that form bubbles in the tissues where the fat cells are located. The bubbles implode due to the changes in pressure. The process results in triglycerides (released fat) to break up into diglycerides (liquid) and ultimately released from the body in urine. The Lipolift gel / cream is applied topically and contains a unique formula containing an active ingredient belonging to the phospholipids family. We then we cover the area with a biofilm, which allows the products to penetrate into the skin and accelerate the results.
What results should I expect?
You will see results at your first from treatment; this will vary from person to person depending on your size and amount of localised fat. We have experienced inch loss as much as 10 inches in the abdominal area.
How Much Are The Treatments?
£50 per Wrap
Ultrasonic cavitation and wrap £99 per treatment.
Book a course of 5 treatments and receive a 6th treatment absolutely FREE.
Body Indulge
BODY INDULGE
Therapeutic Body Massage
Individual designed for the perfect massage. We will restore your sense of wellbeing with customised combinations of deep tissue, acupressure & Swedish reflexology.
The Body Treatment
Revitalising and energising body treatment. Exfoliation, specialised aromatherapy and pressure point massage. Wrap, acupressure scalp massage leaving your mind and body relaxed, regenerated & renewed.
Deep Thermal Massage
Utilises a unique fabric stamp filled with skin-benefiting ingredients and the power of heat that detoxify, re-mineralise, de-stress, exfoliate and relax. Deep manipulations along pressure points to rebalance the body.
Aromatherapy Massage
It combines massage with the use of essential oils blended to suit your needs.
Ultimate Stress Relief
Focusing on the back, the ultimate massage remedy to everyday stress.
Hot Stone Massage
Uses smooth heated and stones. The treatment is both deeply relaxing and helps tight muscles relax.
Relaxing Scalp Massage
An acupressure scalp massage will improve circulation increasing blood and oxygen supply to the scalp, reducing stress and mental fatigue.
Back Facial Treatment
Deep cleansing, removes excess oils and debris, followed by exfoliation and stress relieving back massage with customised masque leaving your skin radiant.
Beauty Enhancements
BEAUTY ENHANCEMENTS
Spray Tan Using Naturasun products this spray tan is available in a choice of 7 tan colours.

All About The Eyes Eyebrow shaping and tinting

Eyelash tinting

Eyelash perming

Full set of false eyelashes

Eyelash Extensions Lasting up to 3 months with a great natural look.

Ear Piercing Absolutely safe and sterile, including assorted styles of earrings.

Electrolysis Permanent hair removal using sterile disposable needles.

Waxing Your skin will look & stay smooth for weeks at a time.

Half leg, full arm or Brazilian,Lip, brow or chin, Full leg & bikini or Hollywood, Underarm / Half arm

Men's back or chest, Male Brazilian
Semi-Permanent Makeup
SEMI PERMANENT MAKE-UP
Semi Permanent cosmetics are the future! This service is provided by Liz using Nouveau Cosmetics and has specialised in semi permanent make-up since 1997. It will give you a natural finish, creating long lasting looks to enhance your natural beauty. Imagine the luxury of always waking up to beautifully shaped lips, defined eyes and perfect eyebrows. Whatever your lifestyle, whether for beauty or medical reasons, semi–permanent make up is the solution to looking good and feeling great.
What is semi-permanent make up?
It is an exciting procedure, in which carefully applied permanent pigment is placed into the dermal layer of the skin. A patch test is required before the procedure is undertaken. It will last for several years but how long depends on a combination of your skin type, exposure to the sun and life style. A top up is recommended every 12-18 months.
Is it safe and what is in the pigment?
The pigment is made of a natural iron oxide. It is hypo-allergenic and there are no fragrances, emollients or other ingredients added.
Who is semi permanent make-up suitable for? It is the ideal choice for individuals who…
• Lead an active or athletic lifestyle.
• Are fed up with the daily routine of applying and re-applying make-up.
• Are dissatisfied with the shape of their eyebrows or the natural contour of their lips.
• Want to save time due to busy daily schedules.
• Suffer from allergies related to cosmetics.
• Wear contact lenses.
• Have vision problems that cause difficulty when applying make-up.
• Suffer with arthritis and dexterity problems that make it difficult to apply make-up.
• Have complete or partial loss of eyebrows caused by alopecia, hypothyroidism, chemotherapy treatments or other conditions.
• Want fuller-looking lips.
Is the treatment uncomfortable?
It can take 5 – 10 days to heal and during that time a slight swelling may occur and a fine dryness to the skin forms over the area treated. For the true colour to emerge it may take 4 – 6 weeks.
How long does the treatment take?
In less than an hour, you can have stunning, waterproof and smudge proof eyeliner, lip liner, full lipstick colour or a brow hair simulation.
What areas can be treated?
It can be used to define eyes, brows and lips to give a soft natural finish that imitates perfectly applied make-up. This effect is achieved by using revolutionary hypo-allergenic pigments to create a shadow of colour in the dermal layer of skin. The result can be as subtle or dramatic as you wish, to create a look that enhances your natural beauty.
How can it be used on eyes?
Make small eyes look bigger, lashes thicker, and emphasise eye colour. Choose from a subtle, natural look, mimicking thousands of tiny lashes or a more defined eyeliner look.
How can it be used on brows?
Never use an eyebrow pencil again! Create a soft pencil look or textured hair strokes on sparse, short, pale brows.
How can it be used on lips?
Can be made fuller, lip colour enhanced and shape corrected, or our 'lip blush' system using soft shades to give a haze of colour across the lips, or a dramatic colour can be applied to create a more striking look.
Teeth Whitening - Prices start from £99
LASER TEETH WHITENING
Laser Teeth Whitening is quick, painless and a very effective way of improving your appearance. There are many types of teeth whitening kits available and we have tried them all, but we now know that the Laser system which uses a blue laser light to activate the whitening gel is the best method to give you a dazzling smile. This procedure is offered in conjunction with SmileQuest North West.
Does teeth whitening really work?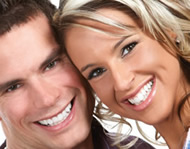 This is a common question asked. The surface of the teeth contains millions of microscopic pores and over time, organic compounds from food, fizzy drinks, tea, coffee and tobacco etc settle into these pores and cause discoloration of the tooth enamel. Almost all natural teeth respond to the process. However, some individual's teeth may take longer to whiten, such as those with tetracycline antibiotic staining.
How does the treatment take?
The full treatment normally consists of three to four 10 minute applications (average three ten minute applications) which can take approximately 1 hour to complete. The results are dramatic and clients can achieve up to 10 shades lighter.
How are the teeth whitened?
The main ingredient in all teeth whitening products is whitening gel. This gel turns into water and oxygen which penetrates the enamel and almost all types of stains are lifted out of the porous enamel. In short, the whitening gel is activated by the SmileQuest teeth whitening laser and it is in this activated state that it releases the oxygen into the teeth and the whitening process begins
How long will the results last?
Your teeth will stay noticeably whiter for 12 months; however a 15 minute top up treatment every 6-12 months will maintain that dazzling smile.
Does teeth whitening work on dental work?
Teeth whitening will work on veneers, crowns, bridges and filling it will restore them to their original colour.
Does teeth whitening damage the enamel?
Research shows there is no risk to the enamel. The treatment penetrates the enamel dissolving stains from the pores of the enamel, something that no amount of brushing will achieve.  
What food and drink do I need to avoid after the treatment?
Following your treatment your diet is very important to any teeth whitening procedure. You must keep to this for 24 to 48 hours and avoid any food that will cause discoloration during this time.
Food not to have: curries, carrots, peas, sweetcorn, broccoli, green beans, sprouts, mushrooms, beetroot, tomatoes, red/green lettuce, red cabbage, or any other food with a strong colour. The food that you do eat must be white only, for example chicken (must be dry or boiled & no fat), turkey, white fish, white rice, white pasta with a white sauce only, cauliflower, cottage cheese, potatoes either mashed, boiled or baked (you must take the skin off).
Drinks not to have: tea (deepest staining), coffee, coke, orange, milk (unless it is skimmed milk), any fizzy drinks, red wine, beer, Guinness or any alcohol with a colour!
How much does it cost?
The price for laser teeth whitening varies depending on the condition of your teeth at present. Everyone is different and therefore requires different levels of treatment. The level of treatment you require can be established in your FREE, no obligation consultation.
Standard prices £99 – gives you one 10 minute application. This treatment is normally suitable for people under 20 years of age or for a "top up" treatment.
£159 – gives you two 10 minute applications. This is normally relevant for those people already using a bleaching kit.
£297 – gives you three 10 minute applications. This is normally required for people having the treatment for the first time
Special Offers Any Party of 3 will qualify for 3 treatments each for only £150.00
We offer free consultations to all of our clients; you can then have the treatments immediately after your consultation or you can book in for another time.
Hand & Foot Therapy
HAND & FOOT THERAPY
| | | |
| --- | --- | --- |
| Reflexology Foot |   | Research indicates that the reflex zones of the feet affect the levels of stress, wellness and energy in the body. Includes therapeutic mineral foot cleanse and complete reflexology massage. |
| Manicure |   | Includes hand massage, cuticle work, shape and polish. |
| Shellac Manicure |   | Chip resistant ensuring gorgeous, shiny smooth nails for up to 2 weeks. |
| Deluxe Manicure |   | Intensive hydrating manicure with exfoliation and massage. |
| Pedicure |   | Includes mineral foot bath, exfoliation, hard skin removal, massage and shape/polish. |
| Luxury Pedicure |   | Includes normal pedicure with an additional multi-vitamin Dermalogica treatment. |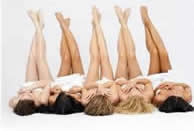 Pamper Parties - Bespoke packages
PAMPER PARTIES
Our indulgent or pamper days are perfect for friends and families celebrating special occasions like birthdays and anniversaries or 'girls' days. They are ideal too if you just want to take time out to relax and enjoy some treatments. These can be offered at the Beauty Clinic or at a venue to suit you (mileage chargeable).
Relax – 105 mins (£75)
Prescriptive Dermalogica Facial
Aromatherapy Massage
Express Pedicure

Glamour – 105 min (£100)
Glamour Eyelash Extensions
Luxury Manicure
Spray Tan Full Body or
Express Pedicure

Yummy Mummy – 120 mins (£85)
Dermalogica Prescriptive Facial
Express Pedicure
Express Manicure

Revitalise – 75 mins ( £75)
Diamond Peel Microdermabrasion Facial
Diamond Peel Microdermabrasion Back Shine
Naturasun Spray Tan Full Body
or
Eye brow shape & tint and eyelash tint

Refresh – 90 mins (£100)
Diamond Peel Microdermabrasion Facial & Oxygen Therapy
Back Massage Express
Spray Tan Full Body
or
Express Make-Over

Guy – 120 mins  (£100)
Men's Sport Facial
Diamond Peel Microdermabrasion Back Shine
Back, Neck & Shoulders Massage
Gentleman's Hand & Nail Treatment
OR
Gentleman's Foot and Nail Treatment
LITTLE ANGEL PARTIES
Treat your little angels to a little pampering of their own – ideal for that special birthday party! Groups of 10 angels or less, up to 16 years old (parental consent required).
Manicure & Pedicure – 15 mins  (£7 each)
Polish for fingers & toes & 2 nail art designs

Express Facial – 15 mins  (£9 each)
Fun skin care advice, cleansing, tone, mask & moisturise

Express Make Up – 15 mins  (£12 each)
Cleanse, moisturise and make up (lips, eyes & blush)
Bridal - Prices start from £100
BRIDAL PACKAGES
No more rushing around to get to the hairdressers or beauty salon. Let us come to you at your chosen venue, home or hotel, and take away those unnecessary worries. We will be able to advise and guide you from the time of your consultation to the moment you walk down the aisle.
A full range of beauty treatments are available. Try a luxurious hot stone massage or an aromatherapy body massage with warm oils leaving your skin 'satiny smooth' and relaxed ready to slip into your wedding dress.
A deluxe OPI manicure leaving your hands exquisitely soft with beautifully manicured and painted nails ready to show off your ring. Our customised thermal touch treatment for hands and arms is ideal to complement your manicured hands.
A customised Dermalogica facial is essential leaving you relaxed and your skin radiant. With all the eyes on you why not indulge yourself with a semi permanent eyelash extensions.
Our aim is to ensure that you can live your dream and to look and feel your best on your big day.
All bridal packages are tailored to your own individual needs and are available for any member of the bridal party as well as the bride i.e. mother of the bride, bridesmaids, mother of the groom and even the groom himself.
Bridal / Wedding Packages are tailored to meet your requirements and can include: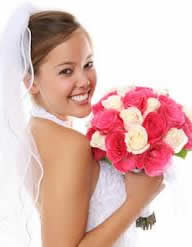 Beauty
Pamper packages
Skin analysis, skin care & facials using Dermalogica mapping & products
Body treatments including mineral salt scrub therapy, massage, or even our inch reducing Lipofirm treatment
Eye lash perming or semi-permanent eyelash extensions
Trials and consultations
Nails

Hair
Consultation & hair care advice
Trials
Cut & styling where applicable
Wedding Make-Up Package
Make-Up
Having had your beauty treatments planned and co-ordinated it is important to remember that all eyes are on you and how you look. Your wedding make up is the finishing touch that will be captured and remembered in all your photographs taken on your special day. We use Dermalogica products as a base before using Mineral make up.
As part of your wedding make-up package you will receive:
Free consultation to discuss your needs
Free mini-facial (preparation for make up)
Trial Bridal make-up appointment
Beauty samples to take home
Wedding make-up on the day at your chosen venue or in the Beauty Clinic
Radiofrequency Face Lift - Prices start from £110
A non-invasive revolutionary facial treatment that lifts and tightens the skin. As the skin matures and is exposed to environmental effects, connective tissue breaks down, causing wrinkles and other signs of ageing to develop. Our state of the art radio-frequency (RF) technology means both superficial and deep skin layers can be targeted.
The treatment works by passing RH energy through the outer layers of the skin to heat underlying tissues and structures. The heat causes collagen in the lower layers to contract, thereby tightening the skin above. The heat also causes the growth of new collagen, so the benefits of radio-frequency (RF) is progressive. It is commonly used to treat the forehead, under the eyes, cheeks, mid-face, jaw line and the neck.
How does Radiofrequency work?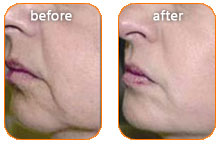 The hand piece is slowly rotated over the target area transmitting radio waves through the upper layers of the skin to the dermis, heating the dermis to between 40 & 50 degrees Celsius without burning the skin surface. The generated heat causes local contraction of the collagen fibres, to immediately tighten the skin. By heating the dermis, new collagen production is stimulated.  RF will also improve the blood and lymphatic flow.  This helps with a better oxygen supply and greater toxin clearance to further reduce the effects of aging.
What are the benefits of the treatment?
The tightening and smoothing of skin resulting in a reduced appearance of fine lines and wrinkles.
The tightening of sagging skin around the jowls and neck.

A reduction in the appearance of double chins.

Improvement of skin laxity.

A noticeable improvement in skin tone.

Lift the eyebrows / lids

.

Plump up the skin

.
Is this treatment right for me?   
Every woman or man who would like their face to look younger or smoother without surgery is a candidate for this treatment. A person of practically any age can receive the treatment. Some clients have obvious ageing from mid 30s others do better with deeper lines and laxity not evident till the fifties. There is an advantage to starting a little younger (the forties) and planning an annual budget for maintenance. If there is an excess of sagging skin (as seen in many clients over 60), this procedure may not achieve the desired results. In such cases, a traditional mid-face, face or brow lift performed by an accredited plastic surgeon may be the more appropriate course of action.
How many treatments are required and how long are they?
We recommend a course of anywhere between 6 to 10 treatments (depending on the areas treated and your skins reaction to the treatment) for the most beneficial results. We also recommend a maintenance treatment approximately every 6 months after your initial treatment course to maintain the results.
How long before I see the results of the treatment?
You will notice a subtle difference in your skin during your first treatment; however the results get better and better with every treatment. The treatment is an accumulative result, the more treatments you do the better your results will be. It is normally around the 4th treatment for the results to be more drastic.
Once we have started to stimulate your collagen it will continue to produce in between each treatment, once we get your skin to a level that both you and your therapist are happy with it is important to do a maintenance treatment every 6 months to top up your collagen production.

How Much Are The Treatments?
£70 per treatment. Book a course of 5 treatments for £350 and receive a 6th treatment absolutely FREE.
Can anyone have this procedure done?
This procedure is usually performed on clients in their 30s – 50s. It is not suitable for clients with electrical devices such as pace makers, metal implants or artificial metal joints.
Dermaplaning - Only £50
Dermaplaning
Dermaplaning is a popular treatment that removes dead skin cells, fine hairs on the skin and any peachy areas. This in turn leaves you with brighter and smoother skin, allowing your favourite moisturisers and serums to reach the skin's pores that we otherwise blocked and lets your makeup simply glide across your skin.
At Amy Sargeant's Specialist Beauty Clinic we are proud to provide our popular Dermaplaning service for an affordable price of just £50. Book in with us today to get your more youthful look underway! Click here to book now
Guinot - Prices Below
Beautiful skin… smooth, clear, luminous, glowing with health – the revolutionary salon treatments and plant-based products of Guinot epitomise the greatest traditions of French skincare.
Bespoke beauty…Guinot's exceptional treatments that will deliver radiant skin, is at the heart of the Guinot experience. Adapted to your skin's specific needs.
Hydradermie Youth….£77
Hydradermie Age Logic….£92
Hydradermie Lift….£77
Hydradermie Lift Express….£58
Hydradermie Lift Deluxe….£138
Eye Logic….£63
Age Summum….£82
Lift Summum….£82
Hydrapeeling….£76
Aromatic….£55
Double Slimming Treatment….£72
Soothing Leg Treatment….£43
Slimming Anti-Cellulite Treatment….£74
Thermo-Relax Firming Treatment….£74
Targeted Slimming Treatment….£40
Light Legs….£43
Techni Slimming….£69
Techni Firming….£69
Aromatic Body Contouring….£70
Aromatic Softening Relaxing Massage….£58
Aromatic Skin Renewing Exfoliation….£43
Aromatic Exfoliation & Self-Tanning….£65
Aromatic Exfoliation & Relaxation Massage….£72
Quartz Spa - Enquire For More Information
Harnessing the therapeutic healing energies of Quartz crystal with the power of the purest aromatherapy oils, Quartz Spa is the modern mood and skin enhancing holistic lifestyle concept from Crystal Clear. De-cluttering and cleansing both body and mind, Quartz Spa offers a totally unique spa experience for today's fast-paced lifestyles, impacting on energy and mood whilst having incredible skincare benefits.
Drawing on this powerful fusion of crystal and aromatherapy is a beautiful range of gem-infused products coupled with a transformational range of spa treatment rituals. From restorative aromatherapy scrubs and wraps to healing massage oils and relaxing bath soaks, all are centred on three luxurious and intoxicating Quartz Spa signature blends – Happiness, Hope and Energise. Bursting with vitamins and omega oils, each blend provides an amazing nurturing experience.
The only spa range to offer Crystal Infusion, Crystal Clear Quartz Spa taps into the healing qualities of crystals by placing whole pieces of clear quartz within every product to allow them to infuse for longer, working to charge and rebalance body and mind from the very moment you start to use them.
All crystals emit their own natural vibrations that have a healing effect on the skin and soul. Clear Quartz is known as The Master Healer; the crystal of clarity and focus, it stimulates energy, banishes negativity, and heals and rebalances both body and mind, promoting emotional and mental harmony.